Thanks to Our Valle Shield Customers
We are very pleased to be providing safety to so many coaches, players, organizations and businesses!
MLB & Minor League Teams:
New York Yankees
NY Mets
Seattle Mariners
Texas Rangers
Pittsburgh Pirates
Detroit Tigers
LA Dodgers
Minnesota Twins
Cincinnati Reds – Joey Votto
Toronto Blue Jays
Philadelphia Phillies
Atlanta Braves
Washington Nationals
Chicago Cubs
Boston Red Sox
St. Louis Cardinals
Colorado Rockies
Milwaukee Brewers
Cleveland Indians
San Francisco Giants
Baltimore Orioles
Arizona Diamondbacks
San Diego Padres
Oklahoma City Dodgers – Dodgers (AAA)
Rochester Red Wings – Twins (AAA)
Batavia Muckdogs – Marlins Rookie Ball
Syracuse Chiefs – Nationals (AAA)
Gwinnett Stripers – Atlanta Braves (AAA)
Mississippi Braves – Atlanta Braves Double A
Florida Firedogs – Atlanta Braves Class A
Rome Braves – Atlanta Braves Class A
Danville Braves – Atlanta Braves Rookie Ball
Potomac Nationals – Nationals High Class A
Sacramento River Cats - Giants Affilate
Richmond Flying Squirrels - Giants Affilate
San Jose Giants - Giants Affiliate
Agusta Green Giants
Fresno Grizzlies - Nationals (AAA)
Harrisburg Senators - Nationals (AA)
Hagerstown Suns - Nationals (A)
El Paso - Padres (AAA)
San Antonio - Padres (AA)
Lake Elsinore - Padres (A+)
Fort Wayne - Padres (A)
Tri City Dust Devils - Padres (A)
Manny Machado - San Diego Padres
Next Pro Training – NY
Indoorance Sports Academy - NJ
Zoned Sports Academy - NJ
LA Dodgers – Pedro Baez (Dominican Republic)
San Francisco Baseball Academy – CA
The Hitting Guy – Arizona
Pippin Dome – PA
The Hitting Academy – Houston, Texas
Zionsville Baseball Club – Indiana (Chad Wagner)
Tanner Tees – Florida
D-Bat Training Facility – Peoria, Arizona
The Show – MA
Lehigh Valley Pates Baseball – PA
Dykstra Baseball – CA
PDS – Player Development Systems in PA
Black & White Baseball – NY
Mac N Seitz Facility-MO (MLB Hitting Coach Kevin Seitzer)
(MLB) Emilio Bonafacio Facility – Dominican Republic
Top Tier Baseball – Chicago, IL
Ball Yard Baseball – Los Angeles, CA
The Hitting Academy – Florida
Pro X Development – Indiana
Pro Player Luis Gonzalez of Diamondbacks – Arizona
Chamberlain – Pennyslvania
Pro Player Kennys Vargas – Puerto Rico
Play Ball Academy - Florida
Tuckahoe Sports Academy - Virginia
Vanderbilt University - Nashville Tennessee
SUNY Brockport – NY
University of Iowa – Iowa
Adelphi University – NY
Batavia High School – NY
Cedarville University – OH
Hofstra Baseball – NY
Hofstra Softball – NY
MCC Baseball – NY
MCC Softball – NY
Syracuse University Softball – NY
Los Medanos College – CA
RIT – NY
Calvary Baptist Academy – Louisiana
University of Rochester – NY
Bethel College – Indiana
Stetson University – Florida
Cumberland University – Tennessee
Alfred State - NY
Clearfork Local H.S. - Ohio
Webster Schroeder H.S. - NY
North Central College - Illinois
Archmere Academy - Deleware
Sacramento State - CA
Saginaw Valley State - Michigan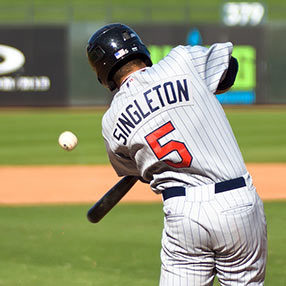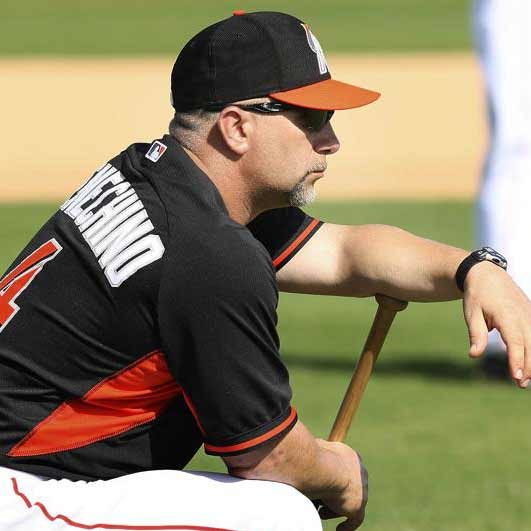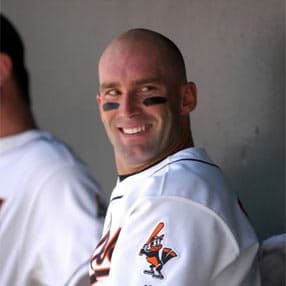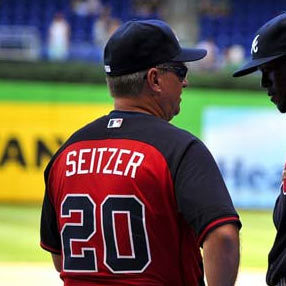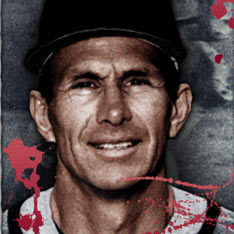 Redefine Safety; Forget about Ricochet
Keep you & your players safe during practice; order the Valle Shield today!